Interesting Facts About Hennaveda
Henna is nature's gift that replenishes the texture of your hair and grants you the perfect glossy tresses. Its amazing colouring attribute makes it the ultimate colouring agent with few to no side effects. Henna gives your hair a range of beautiful shades, from bronze to a reddish-orange tinge, depending on the original colour of your hair.
Exploring the various benefits of herbal Mehendi Powder for hair, we've come up with the perfect concoction of wonders. Hennaveda brings to you a range of hair care and colouring solutions that leave your hair with an ever-lasting shine!
Want to know what makes Hennaveda Organic Mehndi Powder so special and perfect for you?
Good Quality Raw Materials
We give the first credit to our hard-working farmers, who work diligently in the fields in Sojat, Rajasthan, a place with optimum weather and soil conditions. The products come from our ancestral farms and are made from Henna plants that are 25-40 years old. These Henna plants provide the selected premium crop with high lawsone content from specific areas.
Hygienic Processing Units
Our Henna leaves are processed in the most hygienic henna factory, keeping in mind the quality of the product that exceeds your expectations. The processing factory is equipped with a unique, fully stainless steel plant with the highest cleaning process. This causes the powder to be finely ground and sieved, removing any impurities.
Traditional Ways of Farming
The Hennaveda Organic Mehndi Powder has been SGS-tested for various parameters and is grown in our own certified organic farms using traditional farming methods to keep the soil and plants in good condition in order to provide clean and pure henna.
Chemical-free Products with No Side-effects
Hennaveda makes its products without chemicals. Our Organic Henna Powder is free from ingredients like ammonia and its byproducts such as ethanolamine, diethanolamine, and triethanolamine, which are the major cause of scalp allergies, and also make your hair brittle in texture. We deliver 100% organic natural products with 0% adulteration, and 100% all-natural qualities that help nourish your hair and give them a gorgeous shine. By nourishing the texture of your hair and strengthening your roots, Hennaveda hopes to make your journey with mehndi healthy and comfortable with the least amount of side effects.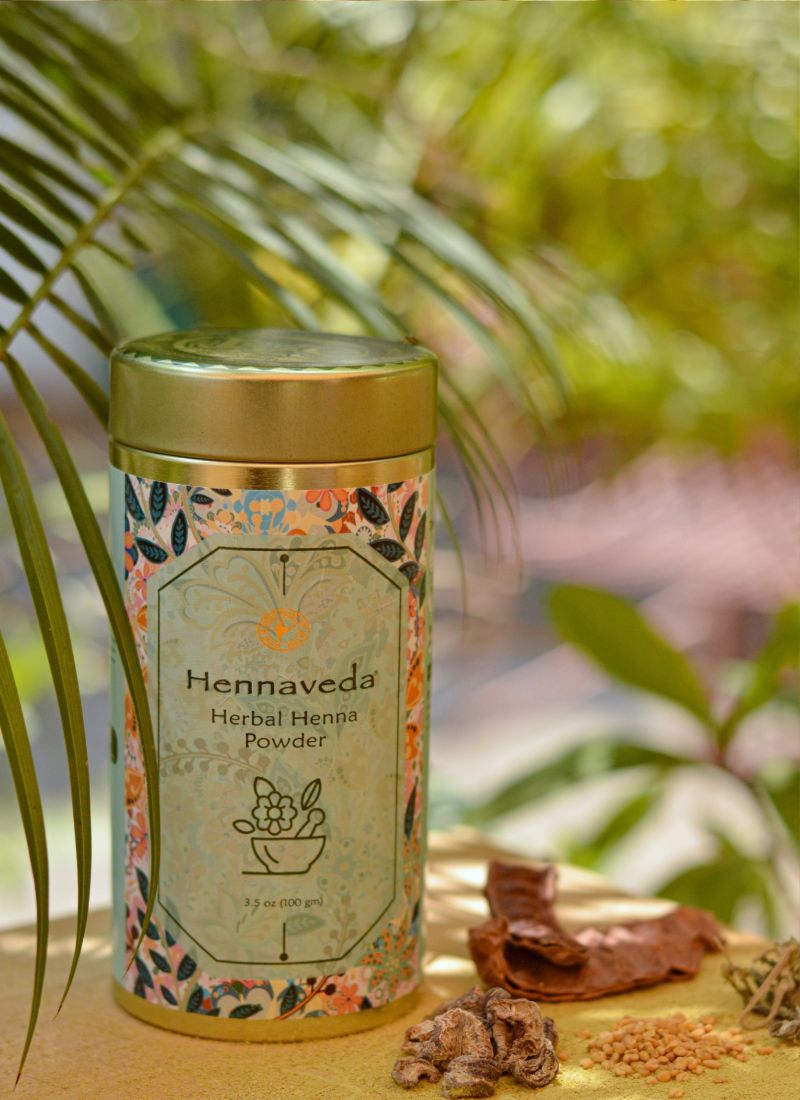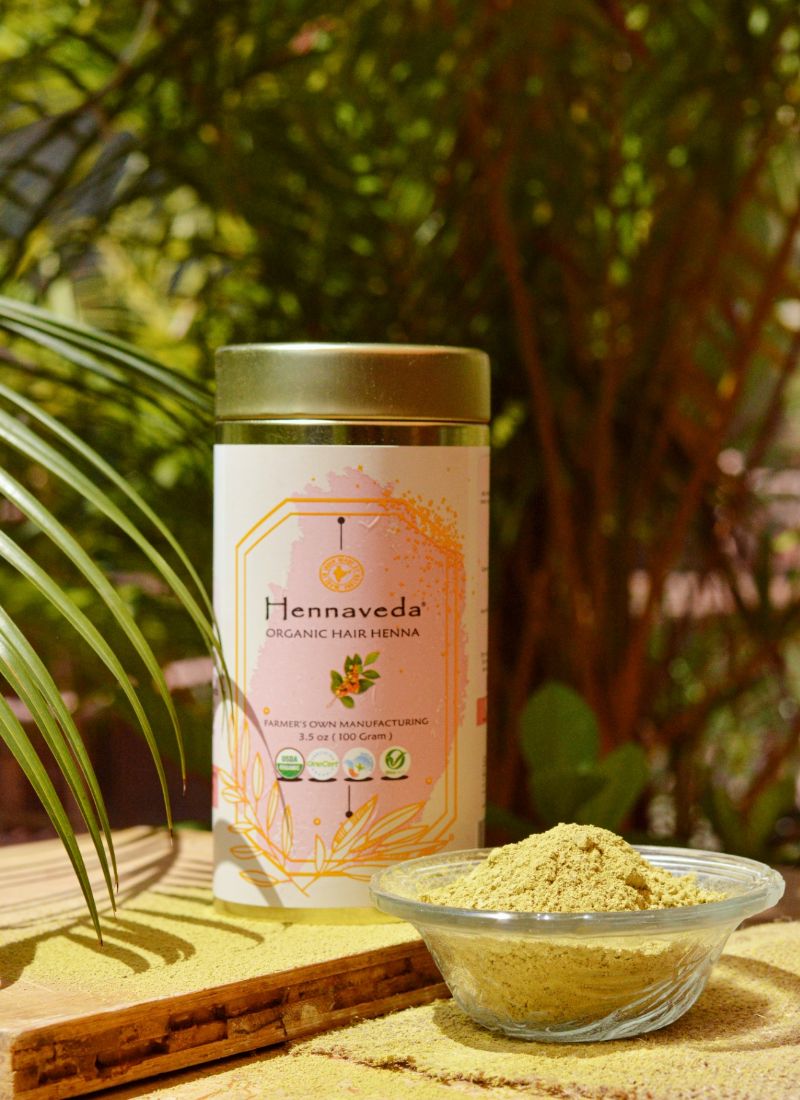 Best-quality Ingredients for you
With Hennaveda, you have access to a wide range of Henna products that are tailored to your needs. Our Herbal Henna Powder comes with the perfect blend of Organic Henna, Amla, Reetha, Shikakai, Brahmi, Bhringraj, Neem, Methi, Hibiscus, Jatamansi, and Kapoor Kachli. Hennaveda Herbal Henna enhances the glow of your hair and nourishes it, promoting hair growth. The Hennaveda Organic Henna Powder contains certified finely filtered Henna powder with no impurities and helps in turning your grey hair into beautiful shades (ranging from reddish-orange to brown). For festivities and various occasions, Hennaveda Organic Body Art Henna is the best to cover your hands & feet with intricately designed patterns. It consists of triple hand filtered Henna that has no side-effects on your skin and gives the perfect Shringaar look.
Sustainable Production for a Better Life
Hennaveda supports a sustainable lifestyle by delivering cruelty-free products obtained through holistic practices while supporting local farmers and communities. Our Organic Mehendi Powder is delivered to you straight from the farms, ensuring that you get the products made from the best quality raw materials.
As a result, Henna powder is a highly effective colourant as well as a home cure for a variety of hair-related issues. Hennaveda's incredible products offer your hair the most stunning appearance while also keeping it healthy and free of any negative side effects. Our products are created from 100% organic ingredients with no additional chemicals and are delivered to you in hygienic packaging. Unlike chemical hair dyes that may detract from the beauty and vitality of your hair